View some of our members...
Afrikali Band
(Dar es Salaam, Tanzania)
GROUP BACKGROUND. The Afrikali band was formed late 2003 in Dar es Salaam, Tanzania. AFRI...
Emily's music ensemble
(Toronto, Canada)
Emily's Ensemble featuring, violinist, cello, viola, guitar, flute, harp and piano. The le...
Jacek Raganowicz Quartet
(Szczecin/Rybnik, Poland)
Jacek Raganowicz Quartet - it is a group of experienced instrumentalists and we are play...
Tingting Pianist
(Oklahoma, United States)
View Profile...
The Marylebone Trio
(London, United Kingdom)
The Marylebone Trio was formed in 2003 by three students of the Royal Academy of Music. Si...
Click here for full directory of members...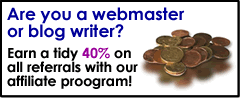 Piano Accompanists.com
Fast becoming one of the most useful sites for piano accompanists.
Join now...
it's FREE!
Chamber Groups - Recent News
| | | |
| --- | --- | --- |
| | Professional Membership at Chamber Groups | |
Membership at ChamberGroups.com is completely free, but you can greatly increase interest in your services by purchasing a Professional Membership.

Professional membership puts you right to the top of our search results, making it much easier for people to find you. Also professional members can create photo galleries, video galleries, biographies and more. It is like having your own website but even better.

Here are our current pricing details for Professional Membership:

UK: £19.95

USA: $29.95

Canada: $29.95

Australia: $29.95

Europe: €23.95

New Zealand: $37.95

Singapore: $39.50

Other currencies are available, please go to our payment page to view all currency pricing details.

So don't delay! If you are not a member already it is easy to join by clicking here.



| | | |
| --- | --- | --- |
| | Norway's Newest Addition | |
Norway's northernmost reaches have had a cultural boost with the establishment of the newly formed Norwegian Arctic Philharmonic Orchestra (NAPO). Based in the cities of Bodø and Tromsø, there are high hopes for this latest cultural project with its newly appointed principal conductor Christian Lindberg.

"This collaboration opens up completely new opportunities internationally for the new orchestra. The ambition is by 2014 to be an orchestra of the highest calibre, which is an important resource in the region, and which is also established internationally through tours and recordings,"says Director Rolf-Cato Raade.

The orchestra gave its first concert in Bodø in August 2009 and has already completed a successful tour of Northern Norway.



| | | |
| --- | --- | --- |
| | New Website for Chamber Groups | |
Brand New Site for Chamber Groups and Duos

We have just launched ChamberGroups.com, a brand new website for chamber groups and duos. Here are just a few of our features:

Chamber Group Search Facility - We have created an enhanced search facility which allows you to easily locate chamber groups near to you. We have added lots of options for filtering the results. Since we are a new site, you probably will not need all these filters yet. As we grow, however, their usefulness should become apparent.


Professional Profiles - For members who want to add extra features to their profile like photo galleries, audio, video and a diary, we have createed a 'Professional Membership' option which gives you all these and more for a small annual fee. You can have 10 days of Professional Membership for free, allowing you to try out the features. Standard membership is completely free and gives you a basic profile page.


New Graphical Design - We've spent a lot of time trying to get the appearance of ChamberGroups.com just right. We hope you like our new design!


Uploads - We have made the audio / video upload facility clearer and more reliable. We have increased the maximum upload size (for all files) to 32MB, meaning that you can even host 4 minute video tracks (or hour-long audio tracks) on your profile.



We hope that you find ChamberGroups.com useful, and would of course appreciate your feedback concerning the website. If you feel that there are any features you would like or things that could be improved, please do not hesitate to let us know. Your feedback helps us to improve ChamberGroups.com.