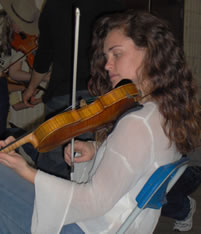 Brand New Site for Chamber Groups and Duos
We have just launched ChamberGroups.com, a brand new website for chamber groups and duos. Here are just a few of our features:
Chamber Group Search Facility - We have created an enhanced search facility which allows you to easily locate chamber groups near to you. We have added lots of options for filtering the results. Since we are a new site, you probably will not need all these filters yet. As we grow, however, their usefulness should become apparent.


Professional Profiles - For members who want to add extra features to their profile like photo galleries, audio, video and a diary, we have createed a 'Professional Membership' option which gives you all these and more for a small annual fee. You can have 10 days of Professional Membership for free, allowing you to try out the features. Standard membership is completely free and gives you a basic profile page.


New Graphical Design - We've spent a lot of time trying to get the appearance of ChamberGroups.com just right. We hope you like our new design!


Uploads - We have made the audio / video upload facility clearer and more reliable. We have increased the maximum upload size (for all files) to 32MB, meaning that you can even host 4 minute video tracks (or hour-long audio tracks) on your profile.


We hope that you find ChamberGroups.com useful, and would of course appreciate your feedback concerning the website. If you feel that there are any features you would like or things that could be improved, please do not hesitate to let us know. Your feedback helps us to improve ChamberGroups.com.
| | |
| --- | --- |
| admin on January 07 2010 16:24:12 | |